Share feedback
Thanks for sharing your feedback!
How can I create more than two organizations?
By default, LimaCharlie has a limit of two organizations. If you need to create more organizations, please reach out to the support team and we will change this limit.
How do I delete an organization?
Please navigate to the bottom of the Billing & Usage section of the organization you want to delete, and click Delete Organization button. Note that this action is final and cannot be undone.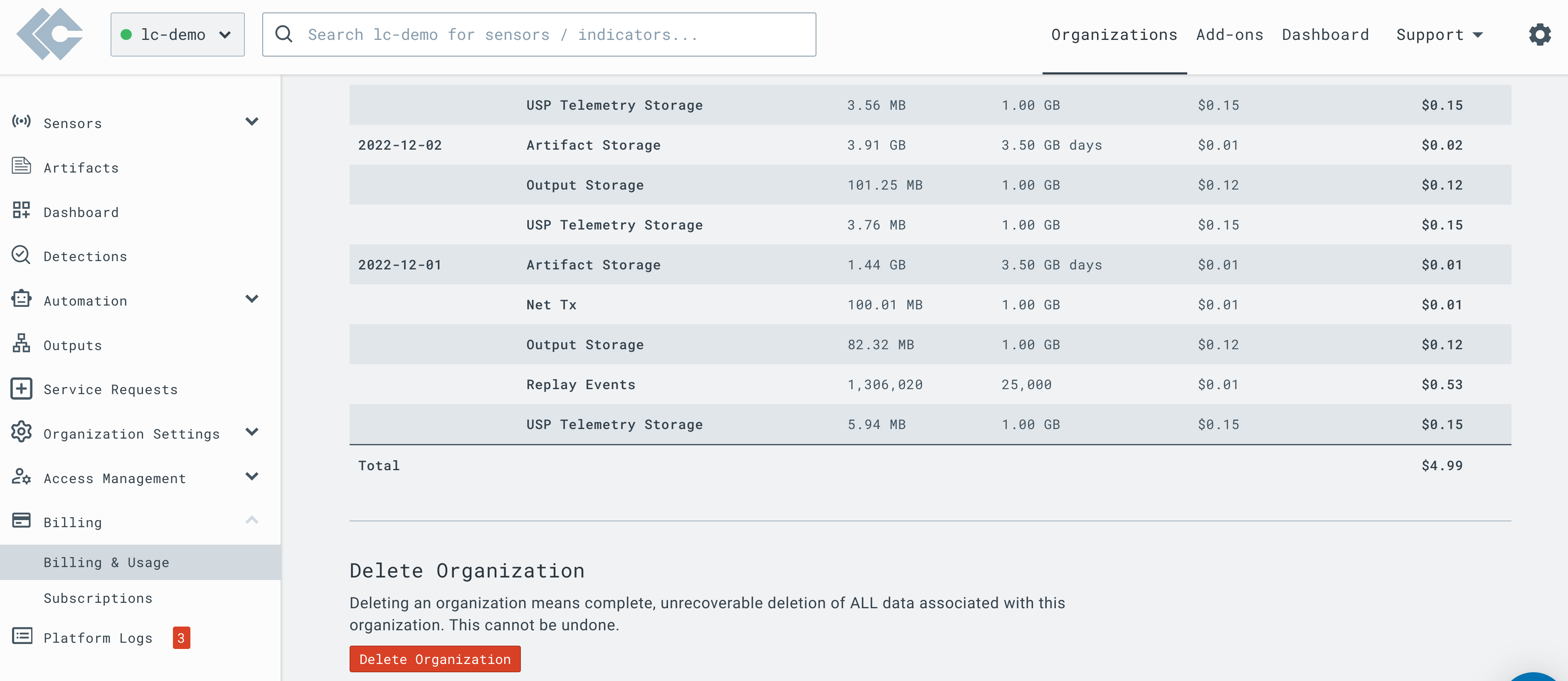 Is there a way to wipe an organization?
You can wipe the data retention by disabling the Insight add on on the marketplace and re-enabling it again. Please note that unsubscribing from Insight will delete all telemetry stored for a selected organization, and this action cannot be undone.
To wipe the configuration, you can use Templates / infrastructure as code functionality with the is_force flag to remove everything. To learn more about the infrastructure as code, visit Infrastructure Service.
Can I transfer ownership of an organization?
You can transfer ownership of an organization to any other entity. The request needs to be initiated by the current owner (billing or legal contact) of the organization. To do so, contact [email protected].
I created an account and have been given access, but I do not seem to have access to other organizations.
With LimaCharlie's granular role-based access control you can be granted access in one of two ways:
You'll want to ask the person who granted access if they added you to the individual organizations, or if they'd set up an organization group. Either method works, but they'll have to ensure that either you're added to each organization individually, or that they set up a group.
How can I update my time zone?
All dates and times displayed in the web app follow the user preferred time zone.
To set your time zone, navigate to the settings icon in the right hand corner and select Manage User Settings.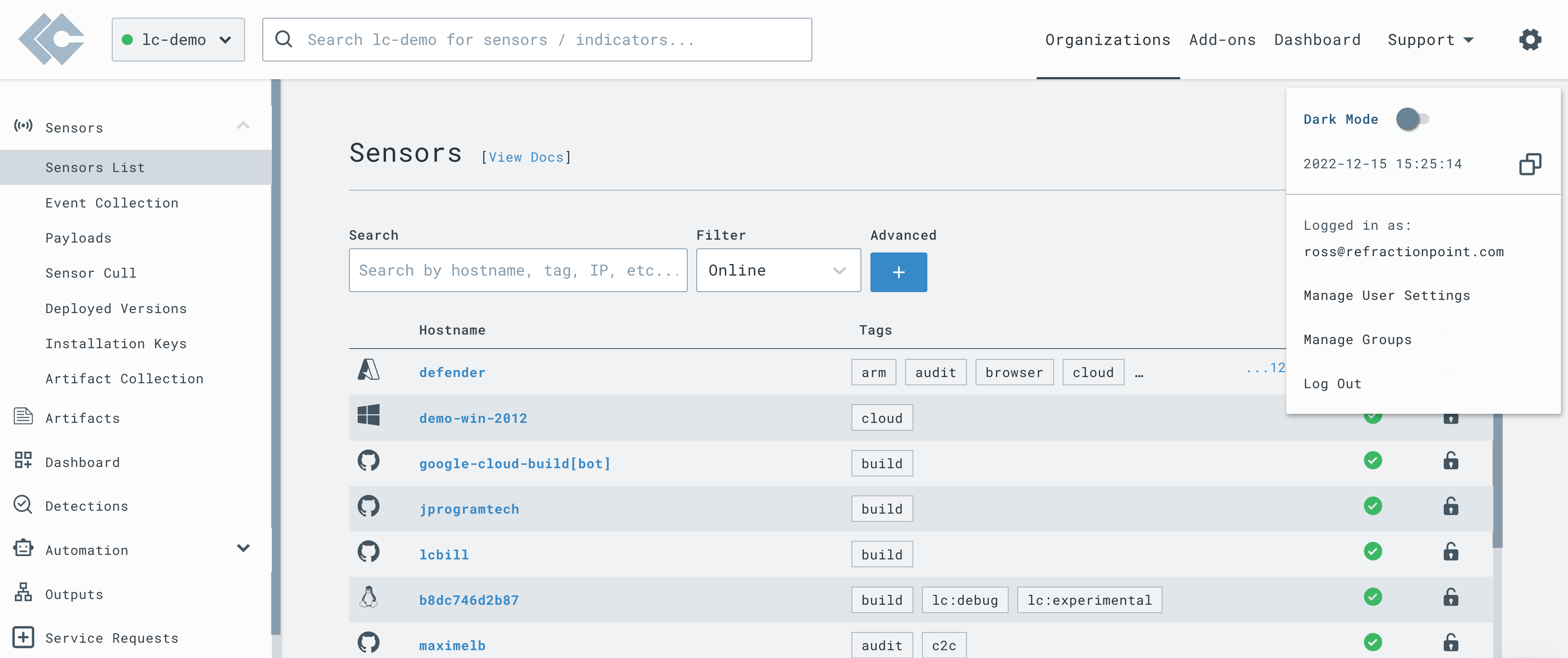 You can set your preferred time zone under Display section of the User Settings; all changes are saved automatically.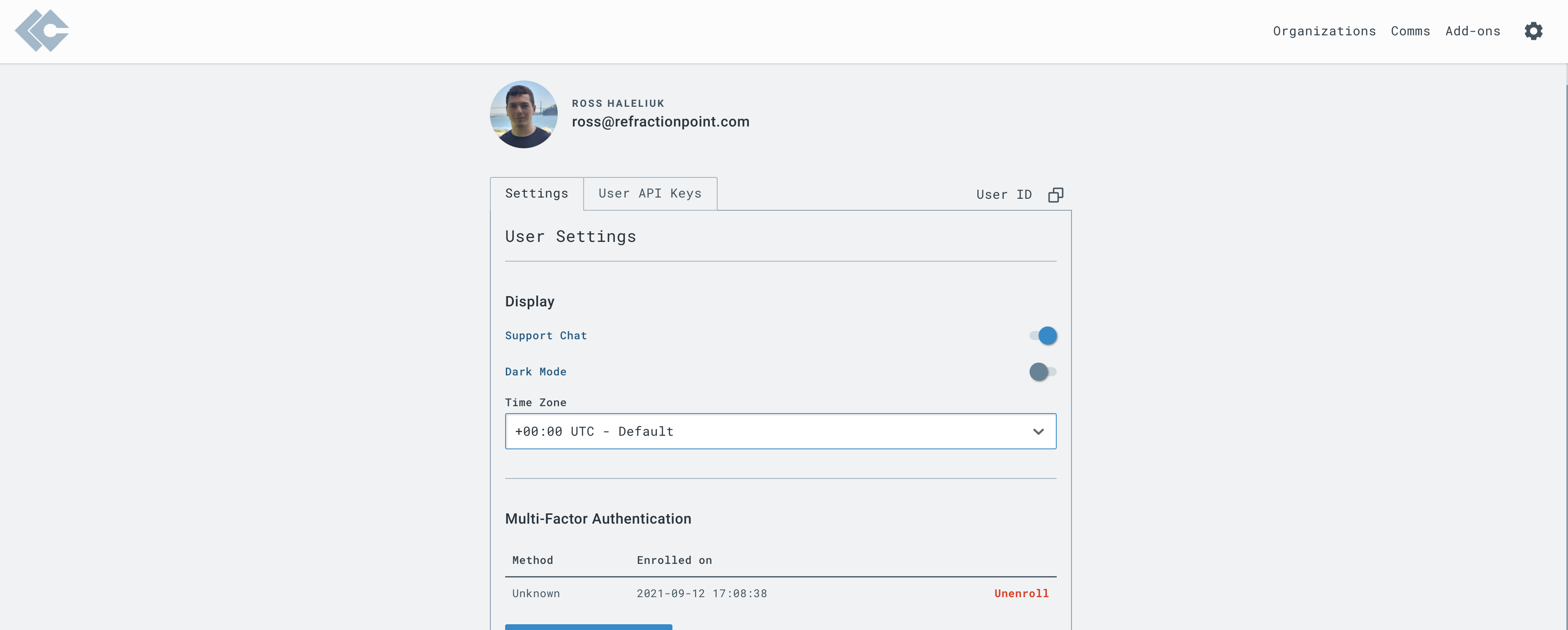 How can I unsubscribe/cancel/delete my LimaCharlie account?
You can unsubscribe / cancel your subscription from app.limacharlie.io by logging in and going to the Billing & Usage under the Billing section. Click the Delete Organization button at the bottom of the page and follow the instructions on screen.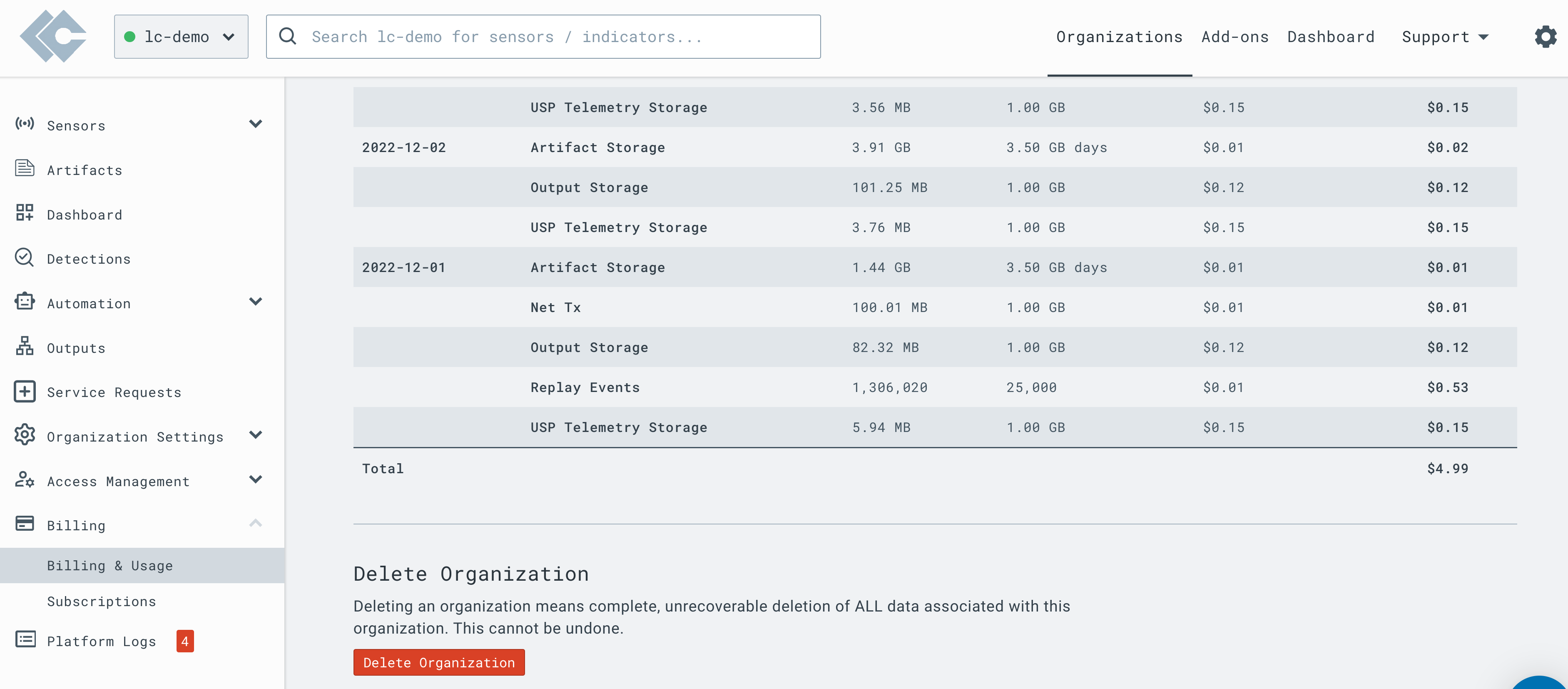 Why didn't I receive my account activation email?
Account activation emails are sent when you sign up for a new LimaCharlie account. If you do not see the activation email in your inbox, it can typically be found in a spam / junk folder. If you're a user of Microsoft Office 365, or similar service that has server-side filtering, you may wish to check your online Quarantine (or equivalent). See the Microsoft instructions for details.
Please reach out to our support team and we can verify if a successful delivery response message was received from your mail server.
---
Was this article helpful?
---
What's Next